A foodies guide to Marrakech Best Restaurants ?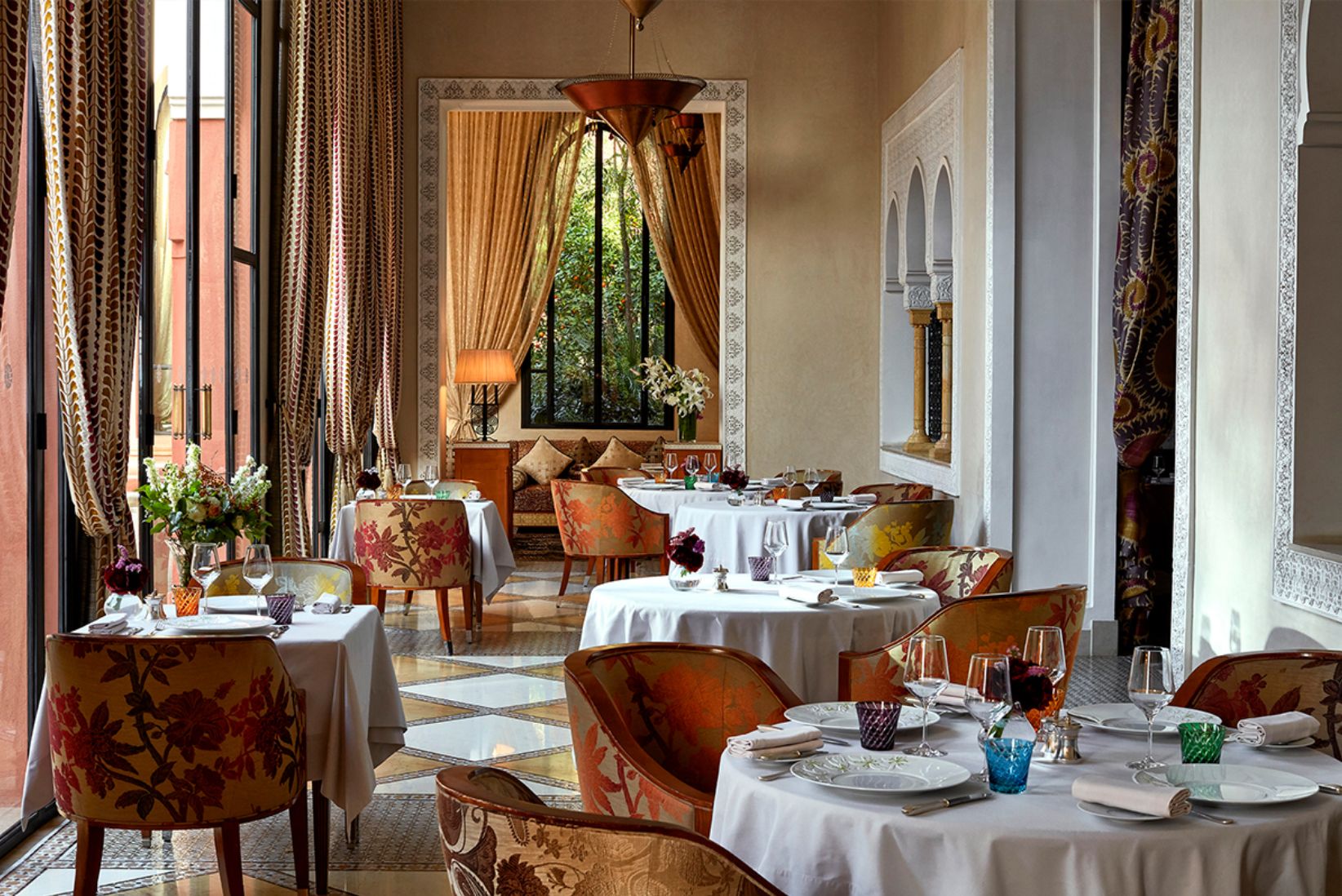 If you're heading to Morocco for vacation or business, know that you're in for a gastronomical treat. The food of Morocco ranks high on lists of the world's best cuisines and is well worth exploring. You won't be disappointed with the incredible variety, flavorful seasoning, and innovative ingredient combinations that await you. The following feature the famous Moroccan restaurants where to seek best foods.
Bô Zin
The bô-zin invites you to spend a unique evening in an exceptional musical atmosphere. The veranda dominates the exotic garden where lush pools and summer lounges have been thought for a privileged moment, invitation to dream, blend of zen spirit and elegance.
Address: Km 3,5 Route de l' Ourika, Marrakech
Phone: 0524388012
Opening Hours: 7:00 PM to 11:00 PM
Price range per person: MAD 380 - MAD 1,100
El Fassia Aguedal
Located in front of the Agdal gardens, and just a few miles away from the famous Jemma el Fna square, Al Fassia Aguedal is nationally and even internationally renowned for its high quality international cuisine and excellent service. Established and serving guests for over 25 years, and still the go-to for traditional Moroccan cuisine. The dining room is elegant, decorated with rich tones and white tablecloths and the food is freshly prepared with a passion for the Moroccan culture.
Address: Al Fassia Aguedal 9 bis, Zone Touristique de Aguedal, Km 2 route de l'Ourika, Marrakech 40000
Phone: 05243-83839
Opening Hours: 7:30 PM to 11:00 PM
Price range per person: MAD 160 - MAD 330
Dar Moha
Housed in a traditional riad-style building, Dar Moha sits beside the palace Dar el Bacha, once the home of the pasha of Marrakech. The historic neighborhood makes chef Moha Fedal's modern approach to Moroccan cuisine extra surprising. While his creative work may not satisfy purists, Fedal incorporates Andalusian influences to produce something special. Don't skip the salad course, composed of 14 rotating salads made with raw and cooked seasonal ingredients.
Address: 81 Rue, Dar El Bacha Marrakesh 40000, Morocco
Phone: 05243-86400
Opening Hours: 12:00 PM to 11:00 PM
Price range per person: MAD 160 - MAD 550
La Grande Table Marocaine
For the most refined Moroccan food in all of Marrakech, head to this opulent restaurant at the Royal Mansour hotel. Set in its own lapis-floored riad, the dining room is richly decorated and manned by staff in elegant traditional attire. Everything on the menu is delicate and delicious, from the lobster seffa medfouna (vermicelli sweetened with raisins, almonds and cinnamon) to the mullet with chermoula (garlic, cumin and coriander marinade) to the lamb tagine with quince and orange blossom honey.
Address: Rue Abou Abbas El Sebti Royal Mansour، 40000
Phone: 052980-8282
Opening Hours: 12:00 PM to 11:00 PM
Price range per person: MAD 250 – MAD 1300
Best Burgers in Town:
Le Warner Marrakech
The creation of the brand can be tasted in a decor and a 60's atmosphere. Warner Marrakech offers its customers several American specialties (Waffle Burger, beef and cheddar Mexican Burger and its chili sauce, the Frenchy with emmental, mushrooms and tomatoes ). All recipes are homemade, including fries and desserts. Meats and breads are fresh.
Address: Avenue Yacoub el Marini Residence IV N. 9 Guéliz – Marrakech
Phone : +212 (0)5 24 20 19 06
Opening Hours: 8:00 AM to 11:00 PM
Price range per person: MAD 90 - MAD 230
O'Mammy Burger
The O'mammy Burger is built around a fun and hearty menu, where juicy burgers are the stars. Don't miss the foie gras option, which is just delicious; nor the "diet" option, which serves a bread-free burger for healthy food supporters. Salads, fresh fruit and vegetable juices, smoothies and gourmet desserts complete the offer of O'Mammy whose New York accents are found in the decor, industrial and street art.
Address: Intérieur du Complexe Prestigia Avenue Mohamed VI, Marrakesh, Morocco
Phone : +212 (0) 6 62 68 19 41/ +212 (0) 5 24 37 14 18
Opening Hours: 8:00 AM to 11:00 PM
Price range per person: MAD 230 - MAD 450
Kech Burger
Kech Burger is a restaurant located in the center of gueliz specializing in burgers. The menu offers a wide choice of good burgers, salads and desserts.
Address: 39 Rue Mohammed el Beqal, Marrakech 40000
Phone : 05244-48589
Opening Hours: 12:00 PM to 11:00 PM
Price range per person: MAD 36 - MAD 54
Best vegan restaurants:
Le Vert Midi
This is a Western-style salad, soup, sandwich, and pasta bar located in the district of Guéliz, in Marrakech. In a modern and friendly atmosphere, the Vert Midi offers a generous menu with a wide choice of juices and smoothies (check for no dairy), and build-your-own salad from the list given by the waiter; has tofu.
Noteworthy that this restaurant accept cash only
Address: 223 Av. Mohammed V, Marrakech 40000
Phone : 05244-21818
Opening Hours: 12:00 PM to 11:00 PM
Price range per person: MAD 36 - MAD 54
Ayaso Concept Store
Nestled in the heart of Marrakech, in Guéliz, the Ayaso concept-store is the must for those who like to know what is on their plate and eat healthily. The establishment consists of three parts. The restaurant, which is entirely vegetarian, offers fruit and vegetable juices to be enjoyed on site, as well as delicious dishes concocted with organic vegetables grown by local producers. The Boutique offers organic ingredients that are not easily found in the city as well as cosmetics also produced in Marrakech and its surroundings. Finally, a final space has been designed to host conferences, workshops, debates… More than just a shop Ayaso is a place of exchange and sharing for all those who take care of themselves and the planet.
Address: 6 Bd Mohamed Zerktouni, Marrakech 40000
Phone : 05244-34145
Opening Hours: 12:00 PM to 11:00 PM
Price range per person: MAD 36 - MAD 54
And if you are looking for a riad for sale Marrakech, apartments for sale in Marrakech, villas to rent marrakech or even Marrakech villas for sale, checkout our website: https://www.marrakechsunset.com/