Are you hesitating between a villa and riad in Marrakech?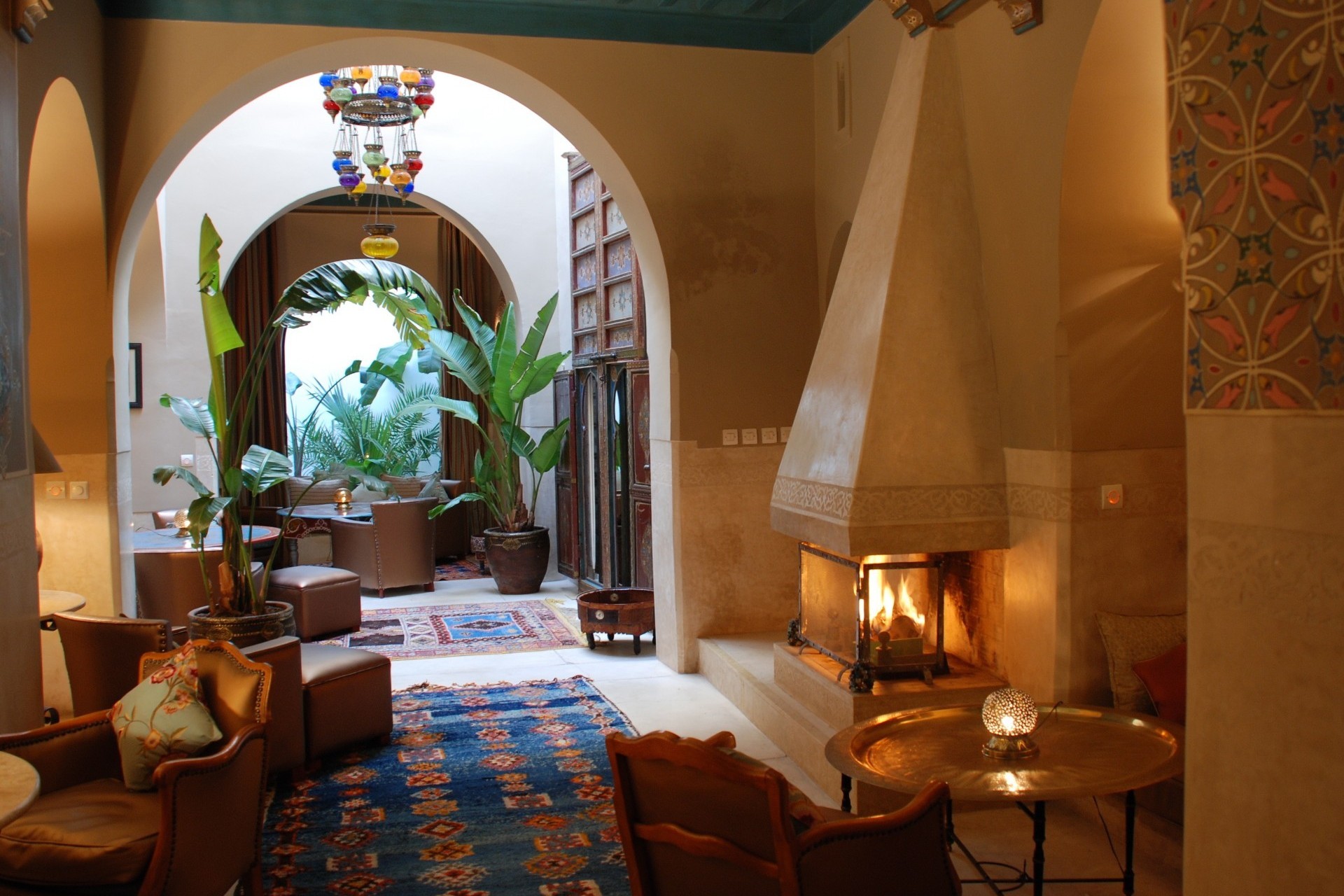 We understand the decision-making process to purchase a villa for sale in Morocco or rent a luxury riad in Marrakech can be stressful. The combination of amenities are endless and depends on factors such as location, comfort, length of your stay, and many more. Several of our clients come to us asking the same questions when it comes to renting and buying a villa or riad in Marrakech.
At Marrakech Sunset Properties, our experts are here to ease this process for you and help you gain insight on which home is the best fit for your needs. Understandably, when it comes to choosing a villa versus a riad, it is essential to grasp the elements of each property and the services it can provide for your stay.
First, if you are thinking of purchasing or renting a luxury riad, there are a number of features that may appeal to your interest. The architecture of a riad is typically more traditional as a garden and courtyard patio are the key differentiating factors. As you explore the many homes through our services, the Moroccan garden located in the center of the home will immediately signify you are in a luxury riad in Marrakech.
Many of these riads also include a small swimming pool within the organic garden. Riads are a popular find in Morocco since they by far embody the most relaxing elements. Thus, if your stay entails a heavenly escape from all busyness, a luxury riad in Marrakech is the right fit for you.
Moreover, you will notice that all main bedrooms, kitchens, and lounging areas tend to be located around the tranquil center patio. This is to further indulge you in a more intimate home than you might be used to with a less modernized aura. The luxury riads in Marrakech are a subtle mix of Moroccan culture and high-end living through the more tight-knit quarters.
These homes are elegantly designed to align with traditional Moroccan architecture for the sake acknowledging the historic significance of each riad. In the end, luxury riads are great for an quiet and familiar stay with family or friends. Due to the fact that these properties are not built to be large properties, they are the perfect cozy getaway. With this, they are located closer to the city center, since they do not entail large property space. When exploring the Medina, you will find several riads on the in skirts of the city. They are noticeable due to their square foundation and lack of outer windows. Opposed to being built outward, you will also notice luxury riads are built upward with multiple floors. This is an additional feature that adds to the quant atmosphere inside the riad. We recommend discovering our luxury riads for sale and luxury riads for rent in Marrakech as they all provide their own amenities and character for your liking.
On the other hand, you may be considering buying a villa or sale in Morocco or exploring the services of a Marrakech villa. Compared to a riad, villas are much different in terms of ambiance and functionality. As luxury riads are perfect for the small heavenly hideaway, villas possess these qualities but in a different manner. You will notice that luxury villas in Marrakech have more of a diverse style within each property.
Most architecture within villas is very original, swaying away from the more traditional roots. As they still embody the same cultural significance, you will find some villas are more modern while others may lean more towards the subtle traditional route. Clearly, you will not have trouble finding a villa that aligns with your taste as there are so many varieties.
The biggest difference between a villa and a riad, is a villa tends to have a much larger property equipped with a garden and private pool. In this case, most villas may be located in part of Marrakech more efficient for bigger buildings opposed to the center of the Medina. However, Luxury villas in Marrakech, pose the same the advantage as a riad in terms of quality, privacy, and relaxation. However, if you are searching for a larger property that is more fitted to open air space, large families, and room for activity, you may want to consider a villa over a riad.
At Marrakech Sunset Properties, we understand the stress that goes into to purchasing or renting a new home. With our large selection of luxury villas for sale in Morocco and riads for sale in Marrakech, it becomes difficult to choose which home will be the best fit for your needs and wants. Please contact us via: info@marrakechsunset.com with any questions regarding your process and how we can help. In addition, you can visit our website: www.marrakechsunset.com to start considering any of the properties we have to offer!