Foreigners living in Marrakech ?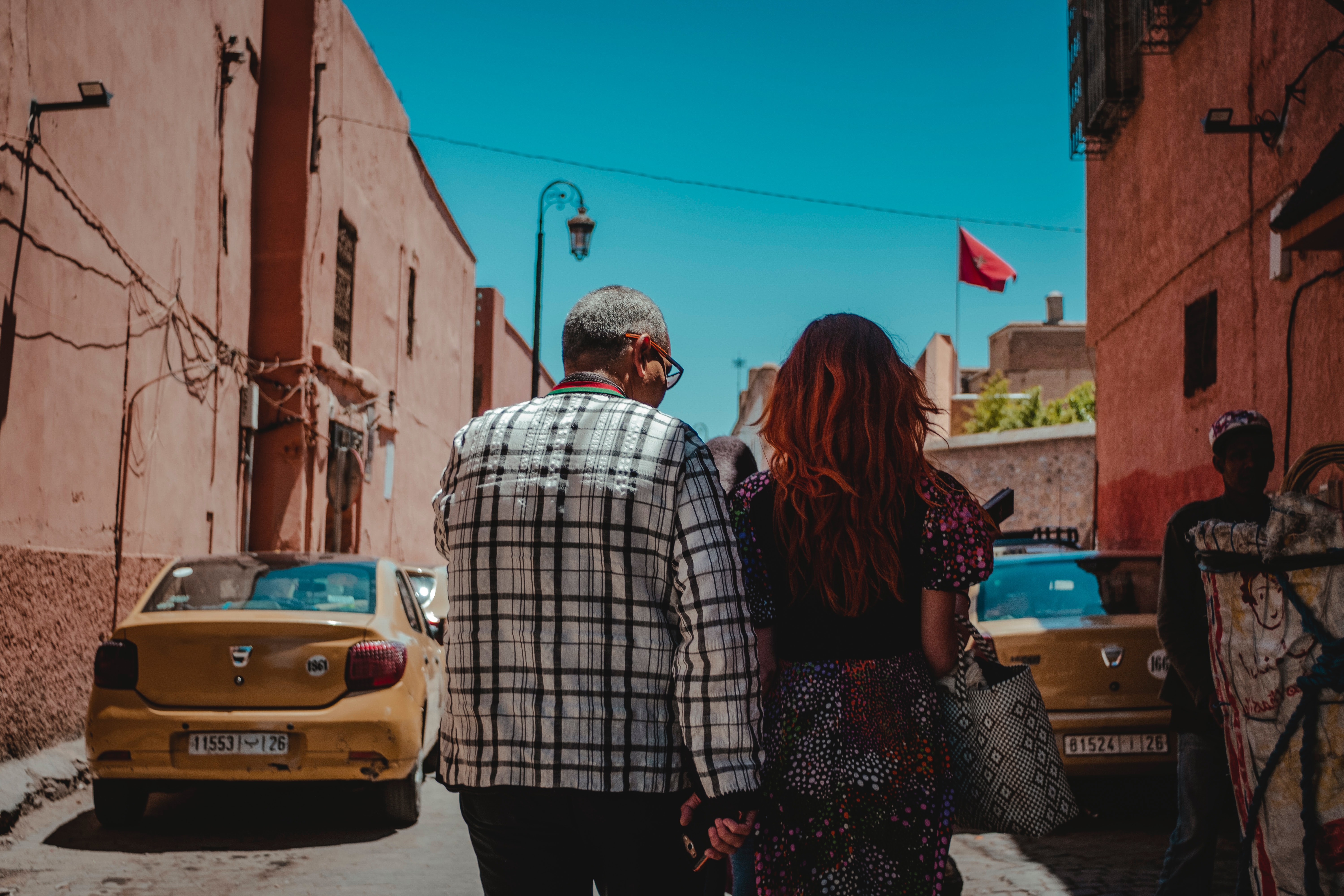 Previously heeded as a traditional pole of emigration towards Europe and a country of transit, Morocco moved beyond being a temporary host to becoming a home for thousands of migrants.
Over a ten years, the foreign population in Moroccan exponentially grew by a 63 percent rate.
Out of a population of 33.8 million registered in 2014, the number of foreigners residing in Morocco has reached 84,001 inhabitants. They represent 0.25 percent of the total Moroccan population, said the High Commission for Planning in a recent report.
The overwhelming majority, or 95.2 percent of foreigners settle in urban areas, against a minority of 4.8 percent living in rural areas.
They are concentrated in six major cities, mainly Casablanca at 28.6 percent, followed by Rabat at 14.8 percent, Marrakech at 8 percent, Tangier at 6.1 percent, Agadir at 4.4 percent and Fez at 4.2 percent.
More than half of these migrants are married at 57.5 percent, with a slight domination of male presence at 56.5 percent against 43.5 percent for women.
The foreign population is relatively older than the Moroccan population. 17.8 percent are under 15 years of age compared to 28.2 percent of the Moroccan population.
66.5 percent of foreigners are between 15 and 59 against 62.4 percent of the Moroccans, and 15.7 percent of expatriates are over 60 against 9.4 of the Moroccan population.
In terms of racial distribution, 40 percent of foreigners are Europeans, 41,6 percent are African, out of whom, 64,5 percent are from sub-Saharan countries and 31,9 percent are from the Maghreb.
15.2 percent come from Asian countries, with a majority of 82.8 percent from the Middle East. 3.2 percent come from the rest of the world, 76.9 of whom are from the United States.
67 percent of foreigners living in Morocco are active, 41.3 percent of whom are employed and 70 percent of whom are men.
More than half are employed in the private sector, with just over 20 percent self-employed, and 11.6 percent are employers. In the public sector, they represent 6.8 percent.
Almost 38 percent of foreign households own their homes. 47.8 percent of them live in apartments, 25.1 percent in modern Moroccan houses and 20.3 percent in villas.
Visit our website and check our property selection for sale and rental : https://www.marrakechsunset.com/our-properties/
The expatriate find Morocco especially Marrakech the city of Africa's most sought-after places to own a home. Founded as an imperial city in the 11th century to the north of the Atlas Mountains, Marrakesh today is all about showing outsiders a good time.
The city also has attracted more than 10,000 ex-pats and retirees, many of who come for a new way of life relatively close to home. You get this incredibly exotic lifestyle and destination, wrapped up in enough European modernity to keep your sanity, You can dip in and out of the medina, bombard your senses at the night food market on the Djemaa el-Fna, but still go shopping for modern fashion or have a glass of wine on a terrace in the Ville Nouvelle.
Marrakesh is the second most tourist-dependent city in the world, after Cancún in Mexico, according to the World Travel and Tourism Council. Tourism accounted for more than 30 per cent of the city's gross domestic product, and almost half (46 per cent) of visitors who flew to Morocco landed in Marrakesh. French, Spanish and English are widely spoken.
The city's international standing also benefits from Morocco's reputation as a relatively stable north African nation. King Mohammed VI has returned to the centre of power, having stepped back in the wake of constitutional changes following the 2011 Arab uprising. Meanwhile, foreign direct investment has been rising steadily, totaling $3.6bn, up from $2.2bn in 2016.
Home of Africa's most valuable homes are in Marrakesh. The city was joint fifth (with Tangier) in a 2019 AfrAsia Bank ranking of the most expensive residential property on the continent. La Palmeraie, 10km north of the centre, is the city's most prestigious neighbourhood, where vast villas in varying architectural styles sprawl on large plots and can fetch up to $5,000 per sq ft.
Marrakesh has a small but growing profile as an international sporting venue. The Circuit International Automobile Moulay El Hassan racetrack hosted its third E-prix, as races in the Formula E all-electric international championship are known. The city is also in the running to host the first African Formula One Grand Prix since 1993.
Meanwhile, in January the country's first PGA Tour Champions golf tournament took place at Samanah Golf Club in Marrakesh, where spectators will enjoy views of the Atlas Mountains alongside the golf. Checkout our properties for rental in this beautiful resort : https://www.marrakechsunset.com/holiday-rentals/
Marrakesh's hammams — Arabic communal bathhouses — have inspired copycat spas around the world. Countless variations of the basic formula — steam room, scrub, massage — are on offer throughout the city, from a $165 personalized treatment amid the marbled grandeur of the Royal Mansour hotel, to a scrub and soap for around $4 at the more humble Hammam
"It is the most lovely spot in the whole world." Though much has changed since Winston Churchill delivered that verdict in 1943, much of the charm he saw in Marrakesh remains. Its ancient architecture, such as the 1,000-year old medina and the 12th-century Koutoubia Mosque, sets the backdrop, alongside carefully planned green spaces such as the striking Jardin Majorelle and palm-lined boulevards. But the subtropical climate is arguably the star, rarely dipping below 20C, even in the depths of winter.
The spectacular Ourika Valley in the foothills of the Atlas Mountains is just about an hour away, and acts as the jumping off point to Berber villages and mountain treks. "It's probably one of the most beautiful spots in all Morocco with rich red mountains and lush plant life,".
Marrakesh also has good rail connections to the cities on the coast, such as Casablanca, Rabat and hip Essaouira (a new road has reduced the drive to two hours), the top choice for short break by the seaside.