Is it easy to buy property in Morocco?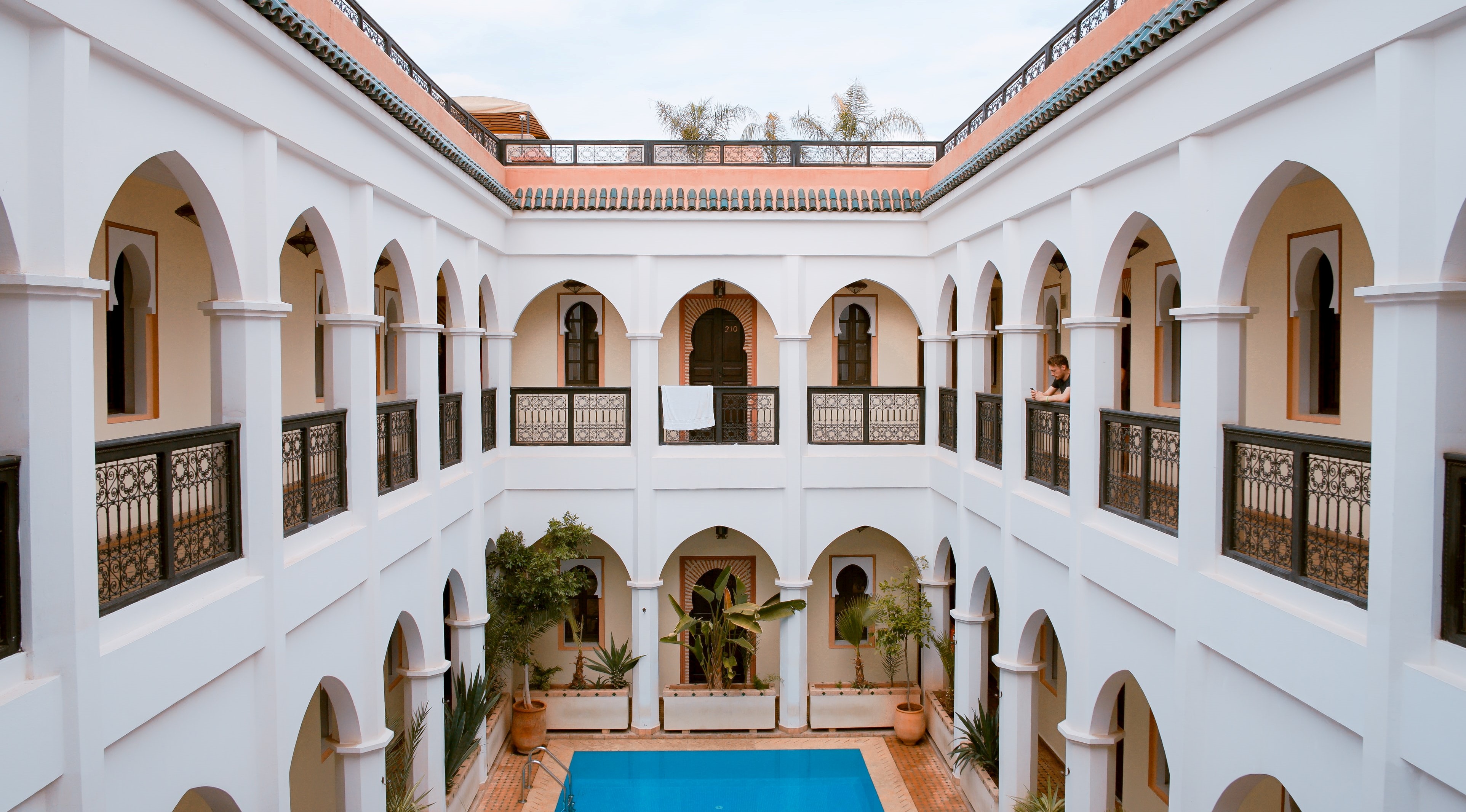 Investing in luxury real estate in Marrakesh can be attractive in many ways, as the Moroccan red city has countless advantages. The city has witnessed numerous urban and hotel construction projects and luxury residences carried out by renowned and upscale hotel groups such as Ritz-Carlton and Four Seasons to name a few.
Unmissable for the unforgettable holidays it offers, the city with its colorful alleys is full of historical and architectural monuments that make it a destination where life is good. Finally, the city attracts affluent customers with its highly reputed golf course offering, making it the essential golf capital.
Whether you are looking to make an investment in your main or secondary residence by purchasing a villa for sale Marrakech or if you intend to rent a villa in Marrakech, there are many opportunities on the "red city" market. Visit our website and check our property selection: https://www.marrakechsunset.com/our-properties/
It is important, before making the decision to proceed with the acquisition of a property in Morocco to analyze several points such as the importance of being accompanied in its procedures and Moroccan taxation.
Step 1: Register your interest by contacting a real Estate Agent to find the Right Property
Marrakech Sunset Properties have always taken great care in presenting the finest and most luxury Marrakech properties to its clients coupled with our dynamic marketing strategy. We have diligently established a strong customer relationship connections over the years.
The mandate is mandatory and must be signed by the principal (buyer, seller, etc.) to indicate the limits of the mission entrusted to him and the amount of his remuneration.
Step 2: Inspection of the property & Making an Offer
Once you have carried out the viewings and know which property you want to purchase you can make your offer. When buying from a developer prices tend to be fixed and not negotiable. However, a private seller maybe willing to negotiated the price with you.
Step 3: Make sure you hire a Notaire
A 'Notaire' is a conveyancer who will help you with all the legal steps required to purchase your new home. Some developers have certain Notaries that they would require you to use.
Step 4: The buying process
A buyer can make a verbal agreement, and submit a deposit (10%), (40% for 'off-plan' properties) but the seller may receive and accept a stronger offer.
To confirm the agreement, the buyer must sign a Preliminary Contract, which specifies the price and any conditions such as 'subject to finance,' or 'subject to inspection.'
This contract should be reviewed by the buyer's lawyer, who can sign the contract on the buyer's behalf. After signing, there is a 3-day cooling off period.
The buyer must now sign and return a draft of the final sales agreement. The notary will then send an invitation to sign the actual Final Contract of Sale. Upon signing, the balance, notary fee and transfer tax must be paid.
On a new property, you may have to make stage payments throughout the course of construction. The balance is paid upon signature of the title deeds and registration.
Step 5: Taxation
The acquired property in Morocco will be subject to taxation. Generally, annual property tax is almost zero in Morocco.
-Acquisition rights :
For residential use :
Registration fee : 2.5%
Notarial tax : 0.5%
Land Conservation : 1% + 150 dhs for the certificate of ownership
Notary fees : 1% with a minimum charge of 2500 dhs + VAT
For commercial use :
Registration fee : 2.5% for the first sale, otherwise it's 5%
Notarial tax : 0.5%
Land Conservation : 1%
Notary fees : 1% with a minimum charge of 2500 dhs + VAT
-Urban tax :
The habitation, primary or secondary, is subject to the city tax. This tax is based on the rental value of housing. This value is reassessed every five years by an increase of 2%.
Urban tax does not apply to new premises for 5 years from the date of occupancy permits.
-PROPERTY TAX: (Taxe Urbaine) (Personal vaction home option)
The first five years owners have full exoneration (Property agencies are NOT included). After 5 years the tax is based on the property's annual rental value. This is done with a graduated tax table:
< 3000 dh 0%
between 3001 and 6000 dh 10%
between 6001 and 12000 dh 16%
between 1201 and 24000 dh 20%
between 2401 and 36000 dh 24%
between 36001 and 60000 dh 28%
> 60,000 dh 30%
There is a 75% discount if the home is your permanent or vacation home residence.
-GARBAGE COLLECTION TAX (Fiscalite des collectivites locales)
There is a 5 year exoneration from the garbage collection tax. Tax is levied at 10% of the property's annual rental value.
-CAPITAL GAINS TAX (Taxe sur les Profits Immobiliers - TPI)
Capital gains tax is 20% of profit with a minimum of 3% of the sale price. TPI is based on the sale price less the purchase price.
Purchase price includes the following:
• Credit expense
• Registration cost
• Notary fees and tax
• Repairs
• Brokerage fees
• Inflation (based on a government table)
The second option in calculating the purchase price is to just add 15% to the purchase price. This option is often used in the case that invoices are not available to justify the expenses.
-EXONERATION FROM CAPITAL GAINS
The property is sold after owning it for more than ten years.
The property is owned for more than 5 years but less than 10 years. In this case the TPI tax 10% of any capital gain over 1 million dirhams.
Step 6: Getting a mortgage
The criteria for getting Mortgages in Morocco are similar to European and American banks and are open to both Moroccan and Non-Moroccan nationals living in Morocco or abroad. A number of Moroccan banks have opened offices in major European cities including London, Paris, Brussels and Amsterdam.
Mortgages are available for up to 70% of the purchase price to foreigners with a maximum length of 20 years. Most mortgages have monthly payments on a variable rate.
VOILA!
Congrats on owning your own home in Morocco!