Is it safe to live in Morocco?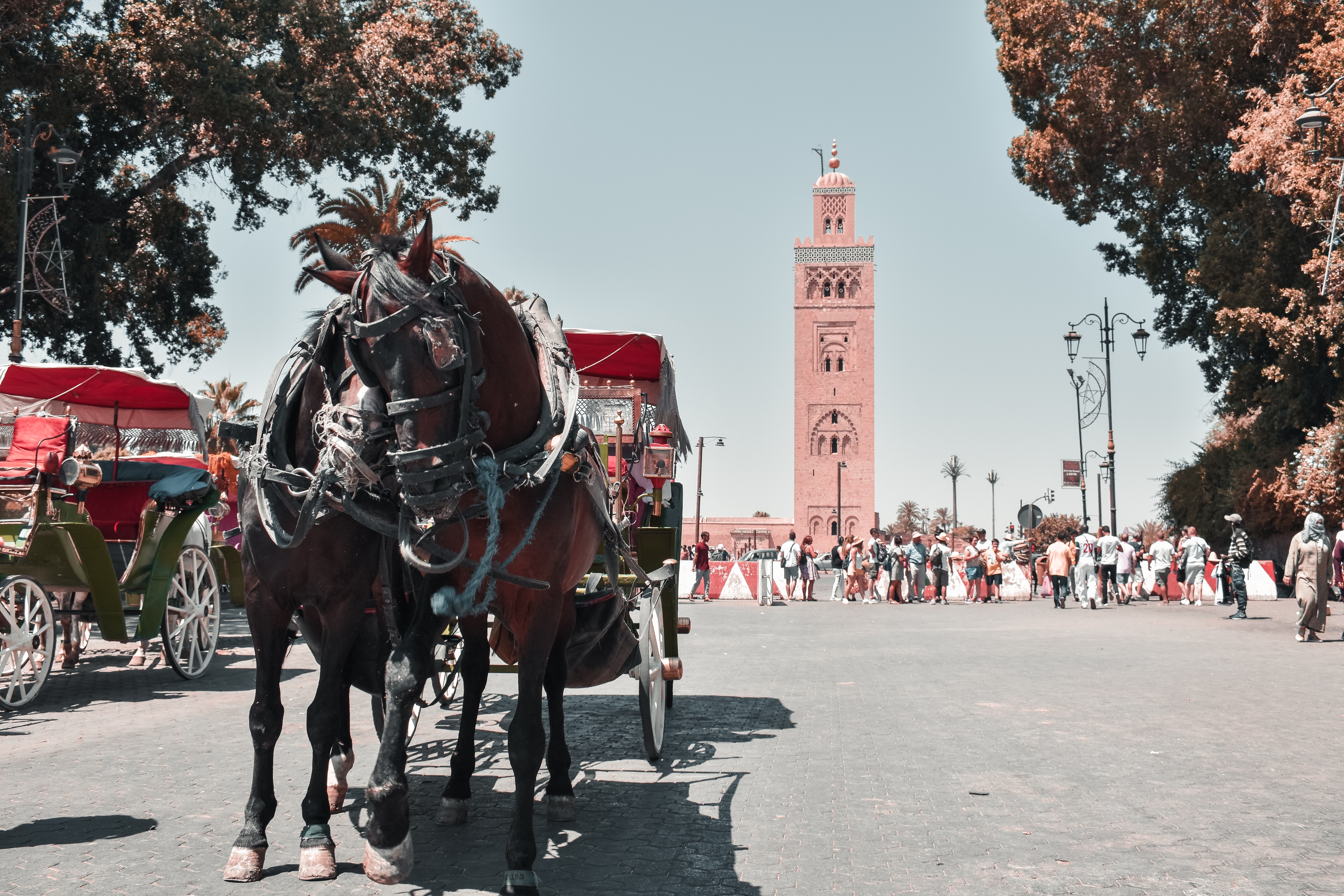 Morocco is a truly delightful country to discover. Charming ruins, pristine beaches, enchanting palaces, picturesque streets and bustling medinas are all a part of what makes the country so diverse and wonderful to explore.
However, as with any other North African, Muslim country, life in Morocco is very different from that in the West. From this difference arise safety concerns for foreigners. In general, Morocco is a safe country to explore and live in. Moroccans are well known for being a hospitable and tolerant people which makes the country a much more enjoyable experience.
Marrakesh is the number one tourist destination in Morocco, it's also considered to be one of the safest places in Morocco. Tourists and expat are welcome and many places seem to be set up for visitors. And also a variety of accommodation choices, from hotels, Riads to apartments for sale Marrakech, villa for sale Marrakech and also villas to rent marrakech
It's also a family-friendly destination and a total blast for anyone traveling with kids! It's going to be a family holiday that you'll never forget. Moroccans are used to having large families and traveling with children is a great way to connect with locals who'll be friendly and helpful to family groups in their country. Booking yourself into family-friendly accommodation is a good idea. Check out our properties for holiday rental : https://www.marrakechsunset.com/holiday-rentals/ and long rental as well: https://www.marrakechsunset.com/long-term-rentals/
The global pandemic forever altered how we travel and live. Cleanliness and access to uncrowded, open spaces is a real priority. Though the coronavirus did strike Morocco, it wasn't nearly on the level as much of the rest of the world. Most of the contagion was in popular neighborhoods and in factories well away from anything of touristic interest. That said, though the old medinas in cities such as Marrakesh are typically busy, particularly in the Fall – Spring periods. However so far, around 9.22 million Moroccans, or 25.3% percent of the population, have been fully vaccinated.
Moroccan food is absolutely incredible. A culinary trip to this North African country will have you on a culinary journey that'll have your taste buds tingling.
Firstly, there are a lot of delicious-looking fruit and vegetables on offer at the markets. But you shouldn't really eat these raw unless they've been thoroughly washed or peeled. Otherwise, cooking them should be ok.
Salads should always be approached with caution; if you don't trust the place you're ordering the salad from – if it doesn't look clean – be wary. Use your senses: if the food looks like it hasn't been cooked properly, or if it's been lying in the sun all day, try to avoid.
A good rule (for anywhere in the world) is to eat at places where a lot of people seem to be eating – locals in particular. Popular restaurants are less likely to have sanitation issues.
And lastly, it's an oldie but a goodie: wash your hands. Forever and always.
Research ahead of time how to explain your allergy. Keep in mind that store owners and restaurant staff might not know all the foods that contain allergens, so it's helpful to know the names of some of these too.
Many guidebooks recommend only drinking bottled water. However, while drinking bottled water is OK, we suggest that you buy a small filtering mechanism or a Steri-Pen with you to treat water as you consume it.
General health concerns that afflict much of the rest of Africa do not need to be a main concern for those looking to come to Morocco. For example, Morocco is virtually a malaria-free country. You do not need to worry about mosquito bites. However, you can take the usual precautions to stay safe (i.e. wearing lightly-colored clothes, using insect repellent in the warmer months, etc.).
There are also no required general vaccines to enter the country but you are advised to have your polio and tetanus vaccines in order. If you like to be as safe as possible, having the Typhoid and Hepatitis A (and even Hepatitis B) vaccines are recommended.
Of course, travelling with a bit of caution and common sense can come a long way, Morocco is, in fact, the most politically stable country in North Africa. The government has been investing more in its infrastructure to be able to attract more tourists and expat. You rarely see any political demonstrations in Morocco, and if they do appear, they're normally not harmful.
In the case that a misfortune does occur during your stay in Morocco and you do become a victim to a crime, the simplest way to get help is to reach the Police. In popular urban centers, it's quite easy to find one in just about every corner but you can usually also ask for information on the nearest police office. In emergency situations, you can dial 19 to reach the police in urban areas, 177 for the Royal Gendarmerie (the police force in rural areas), and 15 for an ambulance or firemen. It's also a good idea to always have the address and contact number of your national embassy or consulate in Morocco so you can quickly get in touch if needed.
So if you are thinking of making the move, don't worry: Morocco is a safe place to live and work and travel. The number of foreign nationals living in Morocco is rising every year.
It might be a little bit of a culture shock, and you may struggle – as with making any move to any new country – but Morocco is very safe to live in.
A great tip? Integrate yourself into the local community and don't isolate yourself! Ideally, place yourself somewhere where you'll find home comforts or at least European familiarities.
It goes without saying that learning at least some of the language, Arabic and/or French, is a must.
With so much culture and history to explore and a generally relaxed and friendly atmosphere, a trip to Morocco right now should be pretty safe and fully worth it.