The Best Art Galleries in Marrakech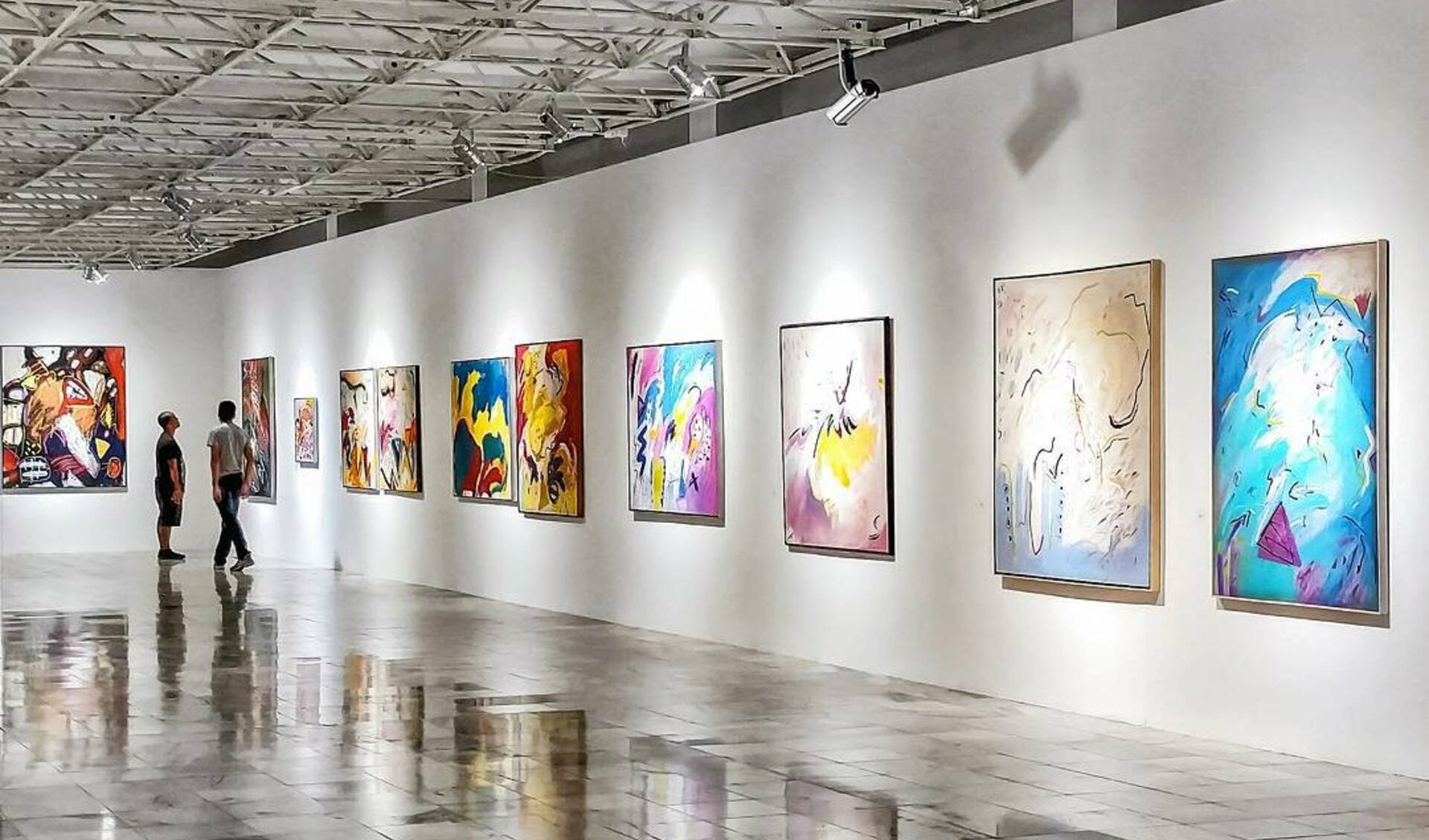 Art is everywhere you look in Morocco's magnificent imperial city of Marrakech. From Islamic and Berber to elements of Roman design and modern, contemporary creations.
"This city taught me color. Before that everything was black." So said legendary French designer Yves Saint Laurent of Marrakech, and his words still resonate with all who visit one of Africa's most visually arresting cities.
Art lovers will also be pleased with Marrakech's thriving arts scene, with varied art galleries displaying interesting, and often thought-provoking, works. Add more to your Marrakech vacation and visit some of these museums and art galleries while exploring the Red City. Here I will list the top art galleries in Marrakech. Let's jump into it.
Fondation Farid Belkahi
Out in the sylvan surrounds of Marrakech's verdant Palmery, the Fondation Farid Belkahia is a shrine to one of the founding fathers of modern Moroccan art. Born in Marrakech in 1934, Belkahia was a leading member of the seminal Casablanca Art School which encouraged a generation of young Moroccan artists to move beyond the Orientalist styles fashionable during Morocco's French Protectorate. Belhakia's own work is emphatically Moroccan, featuring Amazigh (Berber) motifs and including unusual creations painted on animal skins using traditional henna dyes.
BP 649 Marrakech Principale. Maroc
+212 05 24 32 89 59
BCK Art Gallery
The BCK Gallery is a space in Marrakech dedicated to modern and contemporary art in a refined and design. A place initiated by Driss Bennani where the canvases and sculptures exhibited, bring a particular freshness.Supporting a long list of artists confirmed and emerging Moroccan artists, also international painters.
Rue Ibnou Aïcha, Immeuble C Résidence Al Hadika El Koubra Guéliz 40000, Marrakech
+212 5 24 44 93 31
David Bloch Gallery
One of the leading contemporary galleries in Morocco. A platform for modern artists exploring innovative forms and aesthetics via a wide range of artistic media.
You will find everything from graffiti, sculpture, abstract pieces, features art that is sober and refined and more figurative works.
Rue des vieux Marrakechis, Marrakech, Morocco
+212 5 24 45 75 95
Matisse Art Gallery
The famous French painter Henri Matisse came to Morocco in 1912 and stayed for many months, working on over 20 canvases during his visit.
The gallery provides an ideal platform for leading Moroccan artists and international figures working in various artistic mediums. Exhibitions change regularly and you'll find displays by well-known Moroccan artists as well as new and up-and-coming artists.
61 Rue de Yougoslavie, N° 43 Passage Ghandouri, Marrakesh
+212 5 24 44 83 26
Galerie 127
Gallerie 127 made waves when it opened in 2006. The stark white walls in a converted apartment are adorned with modern travel photography from all four corners of the globe. The striking images were captured by photographers from various countries. People, landscapes, and buildings are among the photographic subjects. It is truly enthralling.
127, Avenue Mohammed V, 2ème étage, Guéliz, Marrakech 40000
+212 5 24 43 26 67
Galerie Rê
Opened by Lucien Viola in October 2006 for the promotion of contemporary Moroccan, North African and international artists working in sculpture, paint, photography and installation art. The most recent exhibition featured the works of the Moroccan painter, photographer and installation artist Abdellatif Ilkem and American artist Lori Park, who works in sculpture, collage and installations. Amongst the Moroccan and international artists that Galerie Rê has represented are Said Afifi, Gilles de Kerversau, Imad Mansour, Antonio Finelli, and Sebastien Pignon.
Résidence Al Andalous III Angle rue de la Mosquée et rue Ibn Toumert N°3 40000, Marrakech
+212 6 61 14 55 95
Voice Gallery
Founded by Rocco Orlacchio and open since 2011, it offers art lovers both sculpture, painting and photography, but also a surprising collection of atypical objects and prints on paper. Offering a vast and clean exhibition space, it gives pride of place to contemporary art as a whole with performances and installations. Having exhibited big names, like Julia Krahn and Eric Van Hove. A great success for this lover of a current art taking its source in the collective imagination, which promises us still precious moments of exhibition.
Rue Salah Dine el Ayoubi, Marrakesh 40000
+212 5 24 33 67 70
Gallery Pop
The Pop Gallery is a concept store where different artists exhibit: each creator has his space, which he decorates as he likes. Many Moroccan and even foreign manufacturers present their production in the gallery and the showroom has really taken the shape of a cave with treasures: ceramics, clothing, lighting but also designer furniture are available in this atypical place.
109-4 avenue principale de, Rue Sidi Ghanem، Marrakech 40000
+212 5 24 33 60 08
Riad Yima
Buried deep in the heart of the Medina (getting there is half the fun), the Riad Yima is the brainchild of internationally acclaimed Moroccan photographer Hasan Hajjaj. As the oft-described 'Andy Warhol of Morocco', Hajjaj transformed this old building into one of the Medina's most memorable boltholes, offering a glimpse into his colourful universe and featuring quirky photographs of Arabian life alongside bric-a-brac made from recycled advertising signs and other found objects.
52 derb Aarjane Rahba lakdima Medina, Marrakech, Marrakesh 40030
+212 5 24 39 19 87
Gallery Design & Co by Bruno
Bruno has settled in the Sidi Ghanem area to offer in his gallery Design a rich collection of paintings, sculptures, photographs and design furniture from more than 45 artists and over 400m². We stroll there a bit as if we would in an apartment, between furniture, paintings and other curious design objects and we admire mainly the works of Moroccan artists or residents in Morocco.
166 ZI sidi ghanem, Marrakech 40000
+212 6 75 34 76 69
Galerie Noir sur Blanc
This gallery is distinguished by the diversity of the arts presented: drawings, paintings, photographs, sculptures, installations, performances and video art. Thanks to its distinct spaces, it allows the general public to admire the works of Moroccan artists, all trends and creations, with an opening on international artists. Workshops and activities are also regularly organized.
48, Rue Yougoslavie, Imm Adam Plaza, 1èr étage ( à côté de la RTM ) Guéliz., Marrakech 40000
+212 5 24 42 24 16