The best Interior Hotspots in Marrakech?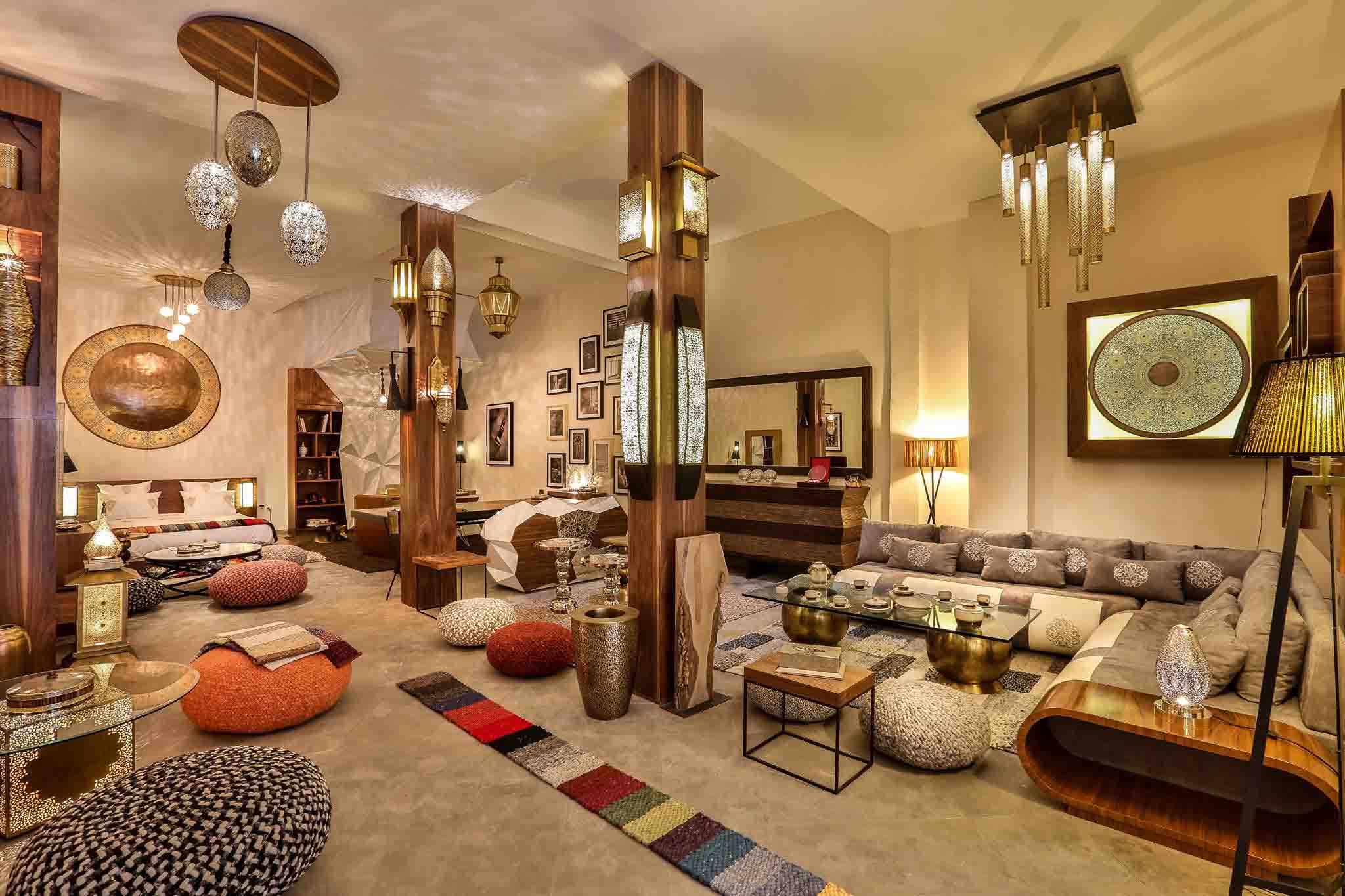 From the ancient, winding souks of the medina to the super-chic shops of Guéliz, Marrakech is a city of stark contrasts. Donkeys carry loads of fresh mint, while Range Rovers idle outside luxury hotels. If there's one constant, though, it's the city's distinct sense of craftsmanship—courtesy of leather tanners, woodworkers, weavers, and other artisans.
Such artistry is what inspired several interior designer selling items in Marrakech's where the design consultant and decorator finds beauty and peace to adopt to any home. And we can say you will not be disappointed at all. Marrakech is known for the Jemaa el-Fnaa square, for its Medina, for the riads and hammams, the Jardin Majorelle and Palaces, villas with unforgettable atmosphere. Our agency offers a variety of properties for sale and rental in the city, from marrakech riad for sale, to riads to rent marrakech checkout our website for more details : https://www.marrakechsunset.com/
But Marrakech is famous especially for its huge souk inside the Medina, a magical place where to get lost and be overwhelm by the colours, the scents, the people and voices. The souk is definitely a shopping mecca for Moroccan style lovers: you will find everything for your home, from the beautiful Beni Ourain carpets to traditional Moroccan lamps, from home ceramics to leather poufs, from traditional tiles to blankets and pillows.
But together with the tradition, Marrakech also has a modern side made of trendy restaurants and bars, showrooms of young designers, boutiques and new museums such as the beautiful museum of Yves Saint Laurent.
Beyond the souks, Marrakech is a shopper's paradise. With designers opening showrooms around town – the old city known as the medina, the new city known as Gueliz and Sidi Ghanem's industrial zone – the choice for fine fashion, accessories, interior décor and design is near endless.
So if you are looking for modern design pieces and you are tired of bargaining in the souq you have to negotiate for nearly everything, we have prepared a selection of design stores and concept stores worth a visit if you are in Marrakech.
EL FENN BOUTIQUE
The shop is inside the El Fenn hotel and the shopping experience is definitely unusual. The shop is located in the middle of the bar / restaurant and offers an eclectic selection of products: home accessories, vintage clothes, linens, ceramics, coffee tables, handmade blankets and much more.
MAX & JAN
A concept store in the heart of the Medina opened by Max and Jam, a duo of Swiss-Belgian designers. In the boutique there is a wide and heterogeneous selection of products: creations of the two designers, colourful kaftans, traditional clothing for men and women, babouche slippers, souvenirs and many objects and decorations for the home. All products on display are designed and produced in Morocco. The concept store also houses a restaurant and offers yoga classes on the terrace.
CHABI CHIC
This brand offers ceramic objects for the kitchen and the table (like the traditional tagine) revisiting the traditional Moroccan style in a modern and chic way. All products are handmade in Morocco. There are several shops in the city, the most famous is located in the center of the Souq, in the Rahba Kedima square (also called Spice Square)
33 RUE MAJORELLE
Next to the beautiful Majorelle Gardens, 33 rue Majorelle was the first concept store to be opened in Marrakech. You will find a selection of creations from the best independent Moroccan designers and a wide range of products: clothes and accessories, jewellery and scarves, household linen, ceramics and decorative objects. The two-storey shop is tidy and also houses a nice coffee.
JARDIN MAJORELLE
This shop is located inside the beautiful Jardin Majorelle but has nothing to do with the souvenir shops we are used to. Forget postcards or magnets for the refrigerator, here you will find only incredible pieces that reflect the savoir faire of the Berber and Arab culture: embroidered leather bags, finely woven blankets, embroidered cushions and jewellery of tribal inspirations. And it's no wonder because the garden was bought by Yves Saint Laurent in 1980.
SOME – slow concept store
Opened by the designers Mathilde and Noémie, this store is housed in a spacious villa in the Guéliz neighbourhood and mixes the artisanal style of Marrakech with today's tastes and trends. You can find decorations items, tableware, ceramics, furniture and lighting from the designers's brands, along with other objects carefully selected and made by local artisans.
LRNCE STUDIO
LRNCE is a lifestyle brand based in Marrakesh that focuses on interior decoration and accessories. It was founded in 2013 by Laurence Leenaert and it is characterized by an unusual combination of materials and elements and the use of abstract shapes that make each piece unique. All the pieces are handmade in North Africa and this allows to maintain the essence of craftsmanship and tradition, even if adapted to the modern taste.
MUSTAPHA BLAOUI
This is not a "modern" design store but it certainly deserves a mention. It is easy to miss the entrance to this shop but, once inside, you will be speechless. Here you can find all the objects and furniture of the Moroccan tradition that you might want for your house. Four floors where you can literally get lost, where rugs, fabrics, ceramics, baskets, lamps, tables, chairs and antiques fill up the space from floor to ceiling.
RIAD YIMA
Riad Yima is the brainchild of acclaimed Marrakshi pop-artist Hassan Hajjaj and serves as both a gallery for his work and a thriving café. Everything you see, eat off and sit on here is for sale, from the colourful, recycled Coke-crate benches to the sardine-tin lanterns. Pride of place though goes to Hassan's provocative photography, which places traditional Middle Eastern iconography within modern consumerist culture. Think of his series of 'Kesh Women' sitting astride mopeds veiled with Gucci scarves, or footballers feet clad in Nike-branded babouche. No wonder he's been dubbed the Andy Warhol of Marrakech.