What are some advantages of living in Morocco?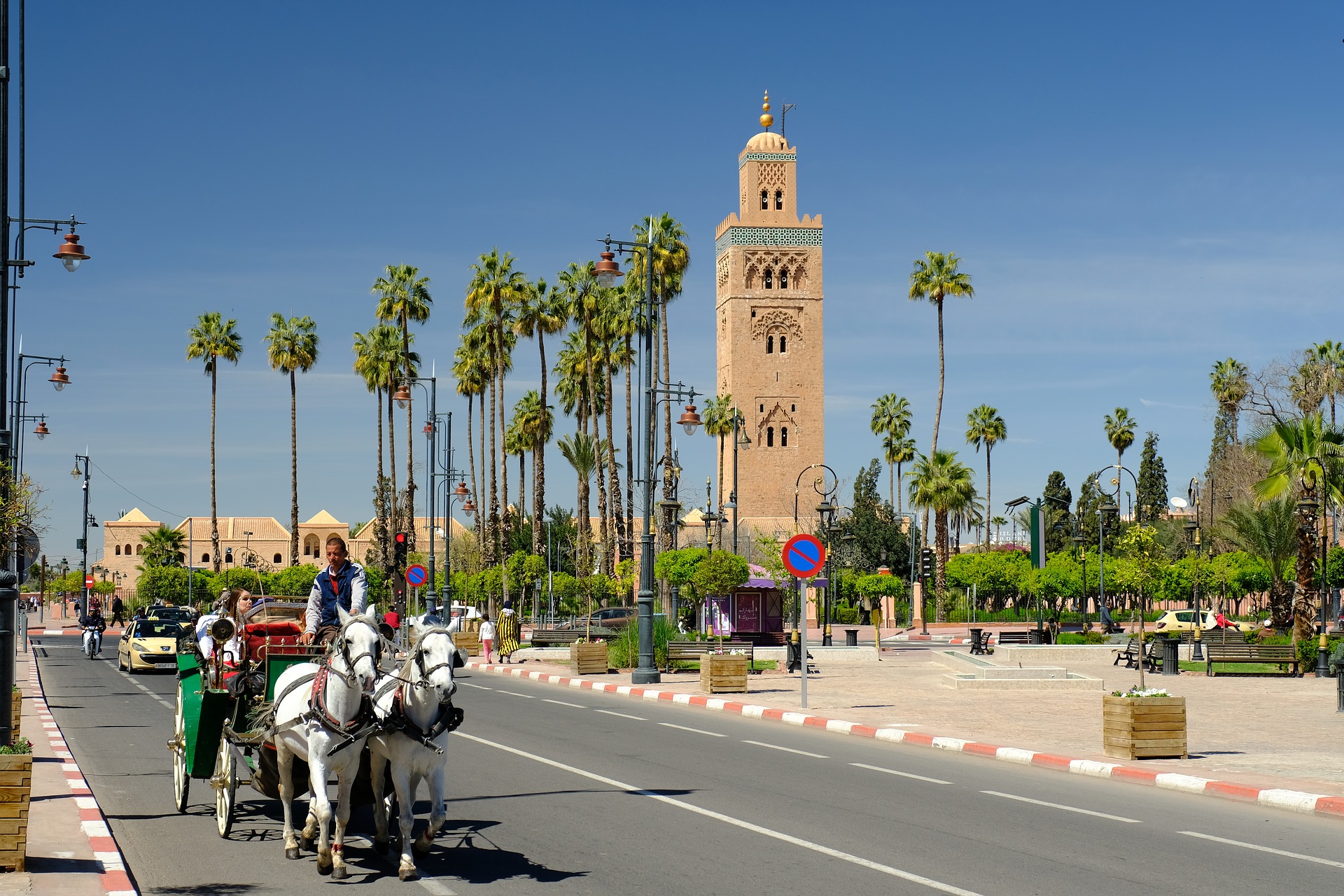 For those visiting from first-world countries, Morocco will totally change your mindset. The day-to-day norm in the country is very different. Although a move to Morocco is a big step and everything might seem different, it is only a matter of time before you acclimate and become more open-minded and accepting as you live among people who warmly welcome you.
The sun, the sweetness of life, to find family or friends … Morocco has no shortage of assets. More and more foreigners are tempted to go to work, live or moving in Morocco for a short or long stay and also for studies. So, if you are looking for a riad for sale Marrakech, apartments for sale in Marrakech, villas to rent marrakech or even Marrakech villas for sale, checkout our website: https://www.marrakechsunset.com/ If settling in this country is part of your projects and your desires, here is all the useful information to know.
A Warm Welcome
Moroccans are known for their hospitality and for warmly welcoming. They are grateful and happy when visitors come to experience the traditions, cuisine and history. It's not uncommon to strike up conversation in a restaurant and then find yourself at a family dinner with your new friends the next day. It's just what they do! Those who move to Morocco might notice there are many small things such as this that people do to help you feel more at home.
The Food is an Explosion of Flavours
Many people travel to Morocco just for the food. Local cuisine uses many spices, including in dishes such as couscous, tagines, rfissa, pastilla and others. Moroccans also enjoy some foods not commonly found elsewhere, such as camel meat and snails. Going to the souks to pick your own spices and cook at home is also a unique experience. Also servings are huge and most meals are quite cheap. Plus, we can't forget about the Moroccan mint tea. If there is something loved about Morocco is this tradition of drinking mint tea all the time. At breakfast, lunch, dinner or on a break, mint tea is there, just like if it was coffee. It's beautiful to see how it is served, not to mention how healthy and sweetly delicious it is.
It's an incredibly photogenic country
It is absolutely incredible how the country is photogenic. Doors and windows, palaces and Islamic schools, mosques and museums, gardens and streets, mountains and lakes, ocean and waterfalls. Yes, Morocco is impressive, and you will return home with thousands of pictures to say the least. Just make sure to prepare your camera and grab your phone every time you go out, because there are a lot of beautiful things to capture.
The amazing landscape
It is breathtaking and jaw dropping. From north to south, in a few kilometers it's incredible how the landscape changes. Morocco has it all, the second highest mountain in North Africa, the Atlas Mountains, the ocean, beautiful waterfalls, lakes and beaches, forests, canyons, abundance of palm and olive trees, caves, and of course, desert – The Moroccan Sahara. It is an unbelievably beautiful country; your eyes won't even believe in what they will see.
Moroccan Music
Moroccan Music is one of the fundamental aspects of Morocco's culture. There are many different musical styles to be found in Morocco, each one with its own history. You can find Amazigh music from the Rif, Andalusian music from Rabat, Fes and Oujda, Chaabi from the Atlas, Ahidous from the Souss as well as Gnawa plus many more.
Moroccan Architecture
Moroccan Architecture has been greatly influenced by numerous architectural styles such as Arabic architecture for fountains, Geometric Design and Islamic calligraphy, Persians techniques for tiling concept (Zellige), Al-Andaluz Architecture (Southern Spanish) for Andalusian gardens and arches. More recent buildings are influenced by French architecture due to France occupying Morocco in 1912. That said, more modern buildings keep a balanced combination of all these architecture style.
The rich history and culture
The enchanting land of Morocco full of wonders is a country rich in terms of history, traditions, culture, religion and geography. As like all other countries, Morocco is special with its own culture. Furthermore, it is also a place of acceptance towards differences. Morocco has become a country where you'll find an embracing of other cultures and traditions and even a practice in certain corners. This country has truly known the meaning of multitude, given that its culture has changed a lot throughout the history.
The variety of languages in Morocco
As you travel across Morocco, you will discover it is a land of art and history, the country alone has hosted Berbers, Phoenicians, Arabs, South (Sub-Saharan African) and North (Romans, Vandals, French, British, Spanish-Andalusians, both Muslim and Jewish): however, the majority of Morocco's population is Berber and Arab by identity, and the two official languages in Morocco are the Moroccan Arabic dialect, known as Darija, and Amazigh (Berber).
You will also find many Moroccans who are fluent in French, because due to the French colonial authorities centuries ago, French is now the country's primary language of economics, culture, commerce, medicine, and sciences and it is used in government and schools as well. If you go to parts of Morocco that used to be controlled by Spain (like the north), you will find many Spanish speakers there. Though French and Spanish are much more popular still as second languages, English is becoming the new hot language for young Moroccans to learn. In fact, the state recognized this and in 2002 pushed through a reform stating that English will be taught in public schools starting in the fourth year.
There is a truly endless list of things to do in Morocco, and hopefully these aspects of the culture will convince you to head there on your next holiday!