What is Moroccan style interior design?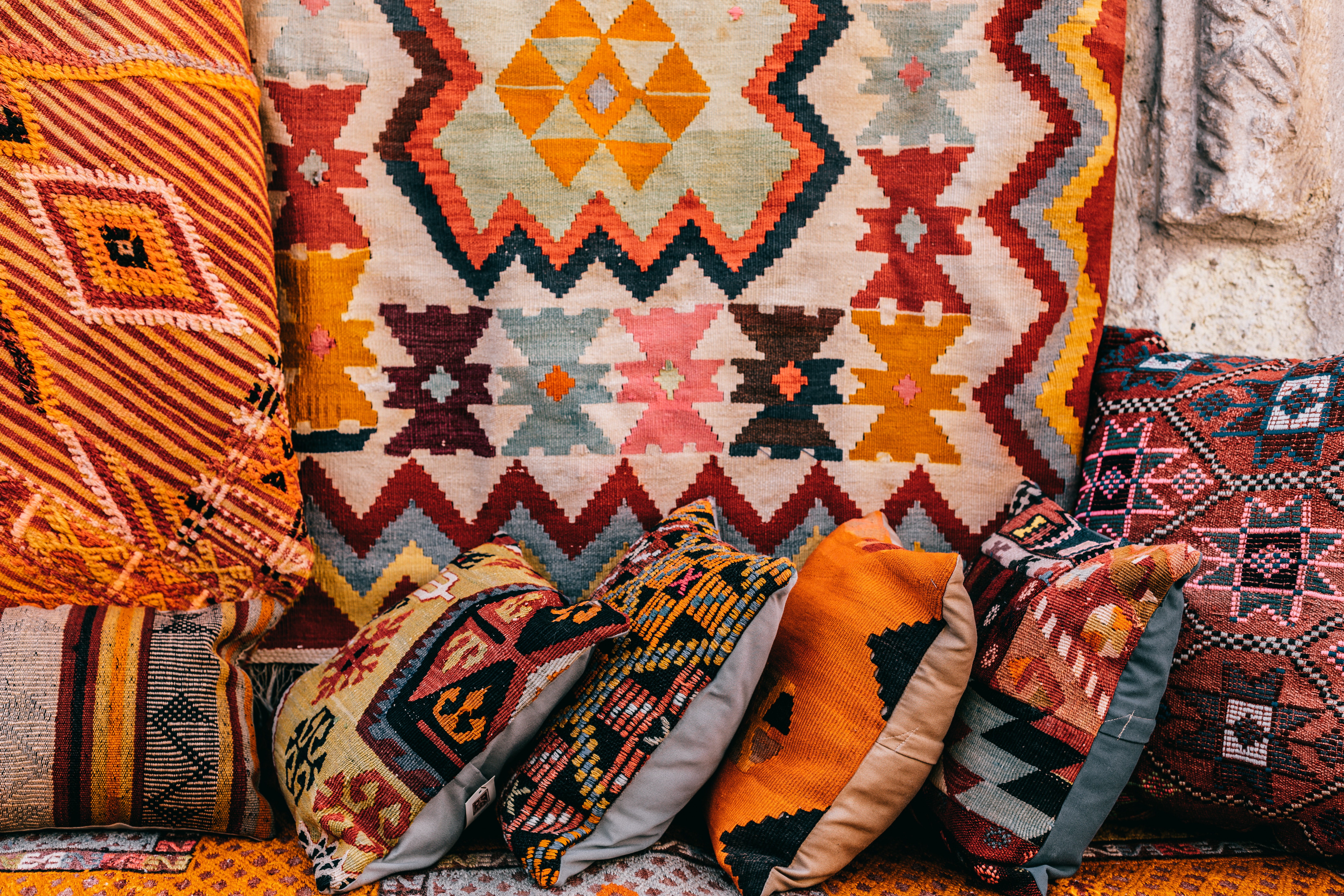 Most people who visit Morocco are fascinated by the incredible interior design of the country. «Dreamy atmosphere» and «charming» are some of the terms most used to describe the Moroccan design style. Cherished and widely loved, it is copied internationally. From luxury hotels to celebrity homes, Moroccan interior design has become a must-have to make homes warmer, more comfortable and perfect for intimate meetings. Check-out our website and take a look at our beautiful properties for sale and rental on : www.marrakechsunset.com
Reproducing the Moroccan interior design is not very difficult. You can opt for a complete Moroccan style or a light Moroccan touch with a few well-chosen pieces here and there. It's about mixing and matching different elements of Moroccan decoration. The Moroccan architectural style was influenced by several countries such as the Arab culture, Spain, France and Portugal. The unique blending of Berber and Islamic styles creates a very distinctive style.
ARCHES
The most iconic Moroccan architectural feature is the Moorish arch. These may have a simple curved top, or they take the form of a horseshoe arch which follows the outline of a temple. The arch is prevalent throughout Moroccan architecture in alcoves, doorways, and windows.
MASHRABIYAS AND WINDOWS
A traditional window seen in Islamic architecture is the Mashrabiya, an oriel window enclosed within carved wood latticework, these windows are an ingenious way to catch and passively cool the wind using a method of evaporative cooling. Sometimes these were enhanced with stained glass, using jewel colours in geometric and diamond patterns.
LAMPS AND LANTERNS
The most recognizable Moroccan lamps are the one made out of stained glass with rustic brass or wrought iron metalwork. The metal latticework on Moroccan lamps can be extremely elaborate and delicate. The lamps are finished in all number of color combinations, although blue and amber are considered two of the most popular color choices.
ZELLIJ MOSAICS
Zellij is a centuries-old style of Islamic Mosaic artwork and one of the main characteristics of Moroccan architecture, adorning many public buildings, historic sites, and homes across Morocco. Although inspired by Roman Mosaics, Zellij originated from Muslim artists. Because of their faith, the artwork avoids depictions of living creatures. The restriction forced architects and artists to become creative, producing spatial, abstract designs that were delicate, intricate, and complex.
COLOURS
Colour is an incredibly important element of Moroccan design. More contemporary designs focus on neutral colours inspired by North African landscapes such as sand, taupe, beige, and shades of white. Bold, vibrant colours are used in more traditional interpretations with colours such as fuchsia, purple, vibrant red, and royal blue. The bolder colours create an exotic sense of drama.
MATERIALS
Textiles – a mixture of fabrics are used throughout Moroccan decor to create textures and layers within the design. The fabrics chosen are typically luxurious, bold and rich in colour. Tassels, contrasting buttons, piping and patterns are commonly used to add a sense of glamorous luxury drama to the design.
Metals – Common metals that are used in Moroccan design are wrought iron, copper, and gold. Traditionally wrought iron is used in the making of Moroccan lamps, whilst gold and copper inlays are used to dress intricate wood paneling and furniture.
Stone – the material is often used for the walls and the floors of Moroccan properties. The walls and floors are left coarse and bare, which creates the textured look associated with Moroccan riads, mosques, Kasbahs and Madrasa.
FURNITURE
Moroccan style is all about diversity and unique pieces with quirks. The Moroccan bohemian style embraces more unconventional furniture in favor of unique and quirky pieces. Moroccan interior design often combines delicate hand-carved furniture pieces with luxurious plump upholstery. Tables are intricately hand-carved with inlaid tile or metalwork designs whilst plush cushions, sofas, pouffes and ottomans create a relaxed sense of causal lounge comfort.
Here are some tips to help you add a touch of Moroccan interior design to your home:
The use of color:
Moroccan interior design is closely linked to the use of colors. If you enter a Moroccan home, there is a good chance that you will find a good dose of colors used in pillow covers, carpets, tiles, curtains and even walls.
There is no single rule for mixing colors in Moroccan style. However, deep reds, oranges, pine greens and blues are the most commonly used.
The importance of lighting:
Lighting is one of the pillars of interior design it can change the style and mood of any room. That's why Moroccans love to play with light and often invest in high-quality lighting that produces the desired effect. Moroccans love to use soft, subdued lights with a shade of red, orange and yellow. Traditional Moroccan glass chandeliers, colorful lanterns and leather candle holders are the most used to create this warm Moroccan atmosphere.
Quality Custom Craft:
Moroccans are very involved in the process of designing their decor. They choose the materials, style, colors and patterns that make each item unique and 100% personalized.
Natural materials:
Copper lanterns, wooden tables, leather poufs, silk curtains, wool carpets – Moroccans like to invest in good quality and durable decorative objects made with natural materials. It is even common to transmit certain items through generations, such as tea services, carpets and chandeliers.
Plants:
Riads are the best example of how plants are used in Moroccan design. The use of plants is still very common, making the interiors of the houses more welcoming and refreshing with their touches of green. Not to mention the help plants provide to make the air cooler and cleaner.
Moroccan designs can give any room - from the kitchen to the bedroom - a warm, lived-in, and welcoming ambiance. You don't have to spend a fortune to achieve this look. With a bolt of fabric, a can of paint, a stencil or two, and appropriate accent pieces, any room can be transformed into a Moroccan retreat.