What is the cost of living in marrakech?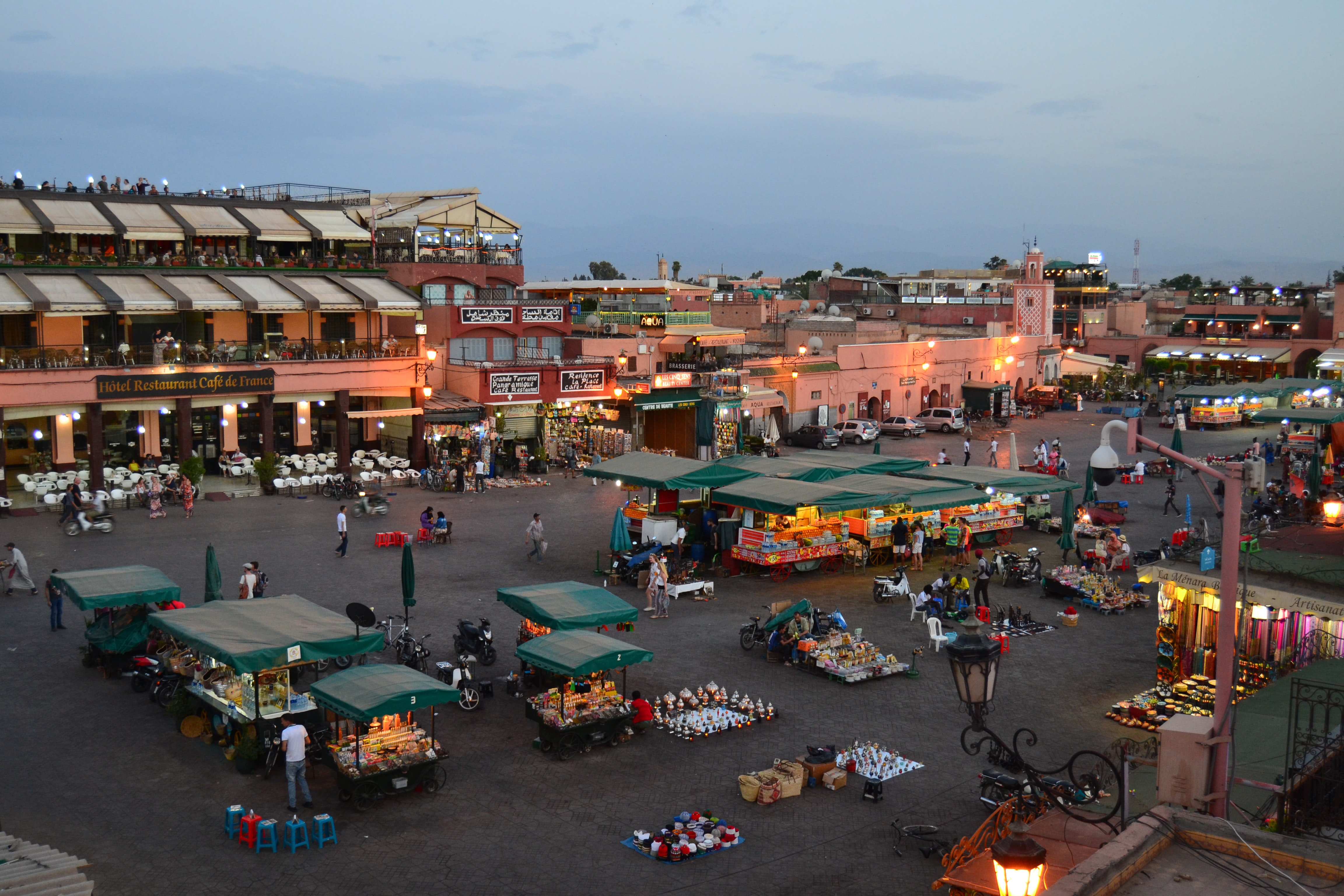 To say that Marrakech is one of the most glamorous cities in the world is an understatement. Though it may not look like it, this Moroccan paradise is known for luxury, opulence, and exotic fantasies. It's long been a cinematic destination within Northern Africa. So it makes sense that it's not exactly affordable to live here. While it's not the most expensive city in the world, it is, without a doubt, one of the costliest in the region. The costs of living here are practically comparable to the likes of Paris, London, New York, and more.
We are often asked about the cost of living in Marrakech. And it's a surprisingly difficult question to answer. On the one hand you can live here with relatively little – certainly compared to Europe – and on the other hand it's possible to spend a lot of money. It all depends on your lifestyle.
Utilities Costs
At the very least, your utilities won't cost you an arm and a leg! Though it may put a damper on your pocket money! Generally, all of your basic bills will total around MAD 500.00 to MAD 1,000.00 a month. This will already include your electricity, water, heating, garbage disposal, and the like. And the common median for a standard lifestyle typically costs MAD 595.32 a month. Not bad, right? But what about your wifi? Once you connect with a Moroccan telecommunications company, how much will it cost you per month? Around MAD 200.00 to MAD 500.00!
Food Costs
Food, on the other hand, you'd be surprised to learn, is not that cheap. This also isn't to say that it's expensive either! For the most part, the food costs in Marrakech are pretty average. It's just that, compared to other cities around the world, in their own currencies, those in Marrakech seem to be pretty high. While a trip to the market in other cities will cost less than a hundred in their currencies, here in Marrakech, the total common median price is MAD 453.61. This will already take into account a loaf of bread, 1.5 liters of water, milk, fruits, vegetables, meats, and more.
Dining Costs
Since the food costs in Marrakech aren't that low, don't expect the dining costs here to be any better! Of course, if you prefer the most popular restaurants in the city, it will cost you a fortune for just one meal. However, you can still get your fill in Marrakech in cheap and mid-range places. A meal in an inexpensive hotspot, or at a stall in a marketplace, will cost you around MAD 27.00 to MAD 100.00. While a three-course dinner for two people in a mid-range place will cost you a minimum of 250.00 and a maximum of MAD 500.00.
Clothing Costs
Although Marrakech is known as a glamorous city, clothes aren't all that expensive here. Of course, if you go for designer brands, a single piece will still cost you an arm and a leg. But if you buy from high street labels, contemporary names, and the like, the prices are pretty standard. Not too high but also not so low that they'd be considered cheap.
For instance, shopping in a high street brand will cost you around MAD 250.00 a MAD 500.00 a piece. Now, if you shop at Marrakech's famous marketplaces, it's up to you to haggle for the final price!
Leisure Costs
If you want to stay fit in Marrakech, there are a ton of gyms and fitness clubs you can enter. And the monthly membership fees for a lot of them generally range from MAD 100.00 to MAD 500.00. For more upscale fitness centers, the membership fees there would be a lot higher. If you're keen on playing sports on the weekends, you can rent a court for MAD 150.00 to MAD 400.00 per hour. And if you're up for a movie, a ticket will cost you around MAD 50.00 to MAD 80.00. Just add a little extra for popcorn and drinks!
Childcare & Education Costs
It shouldn't surprise you that childcare and education costs in Marrakech would be high. After all, these are for your little one's safety, security, and future! While they're little, you can take them to a private daycare center here that will look after them the whole day. They cost around MAD 500.00 to MAD 1,500.00 per month. And when they reach school age, enrolling them in an international school in Marrakech will cost you tuition fees that range around MAD 10,000.00 to MAD 30,000.00 per year. Yep, these costs are high! But are they worth it? Definitely!
Transportation Costs
When it comes to public transportation in Marrakech, you won't have to shell out a lot of money. That is if you're careful with how you get around. However, most tourists and expats would rather take a taxi to get around Marrakech. And without scams, the starting fare here ranges from MAD 7.00 to MAD 10.00.
Housing:
You can rent out your property but will be subject to pay tax on a percentage of the rental. You can rent a decent apartment for just 400 euros per month. Depending on the location and the surface area.
Foreign real estate ownership is allowed in Morocco, you can purchase any immovable property registered for non-agricultural use and located within an urban agglomeration.
Check out our villas to rent Marrakech and Marrakech villas for sale on our: https://www.marrakechsunset.com/our-properties/
Of course it is possible to live here for much less. If you shop locally you can eat well, as an individual, for less than 10 euros per day.
There's a reason why Marrakech is one of the most glamorous and sought-after destinations in the world. Though it may not look like it at first glance, the living costs here are higher than average. You'll need to earn and save a ton to live comfortably here!
Do you need any more reasons to go? Let Marrakesh hypnotize you with its charms.