Where do celebrities go in Morocco?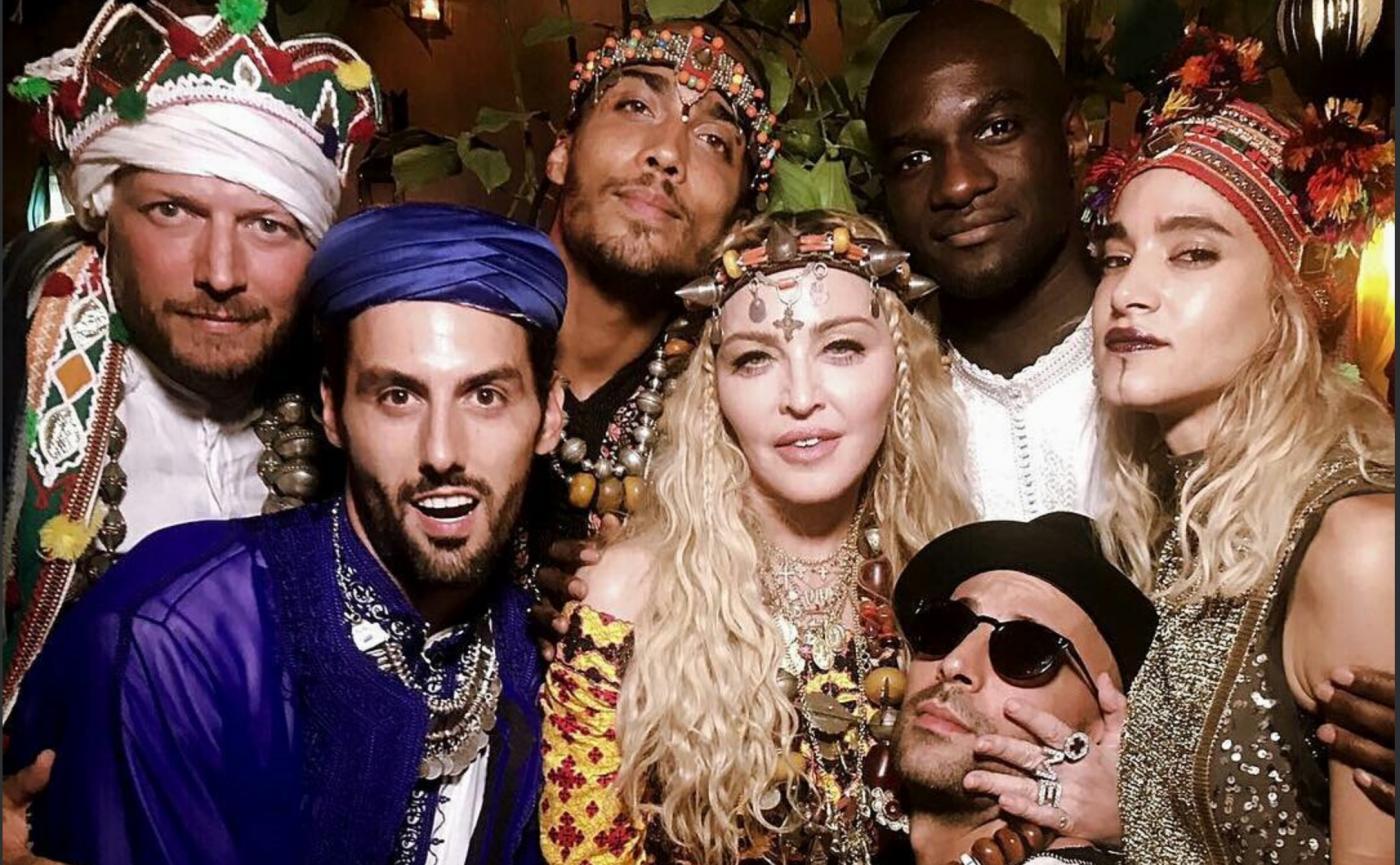 There's something about Marrakech that will stole your heart… You only need to close your eyes and you can already see all the amazing colorful souks and old buildings in the city center, smell the traditional Moroccan food and all the spices! It's such a stunning place that anyone has to visit at least once! It's a corner of heaven!
There are stories about celebrities everywhere you go in Marrakech. One reason Hollywood stars flock to Marrakech is they are treated like royals, and they ensure the comfort and safety of celebrities, who then become the city's influential ambassadors of charm. Plus a 20 per cent cash rebate is offered to anyone shooting a movie in the country.
No wonder Yves Saint Laurent, the famous fashion designer, saved a piece of the country's heritage, the beautiful Jardin Majorelle!
We also know Churchill very well for his career as British Prime Minister but a little less for his talents as a painter in love with Morocco! Still, Winston Churchill was a fan of Marrakesh city. He stayed at La Mamounia and painted many paintings including the famous "The Minaret of Koutoubia" he will later offer to US President Roosevelt. He is also the one who convinced Pasha El Glaoui of the talent of his son Hassan and encourages him to cultivate his passion for painting!
Also, the French rapper Mr. Gims does not hide his love for Morocco. He even bought a sumptuous villa in Marrakech for the tidy sum of 5 million euros! Checkout our website for more properties for sale : https://www.marrakechsunset.com/
Popular Lebanese singer Fares Karam has made his way to Morocco as well, and was seen in the company of some of his Middle-Eastern colleagues, including Moroccan-Iraqi Shatha Hassoun.
British singer Lily Allen also shot an ad campaign of the Danish ready-to-wear brand; Vero Moda. Even though she had to work, Lily still had some fun in between takes.
Brad Pitt turned up wearing a traditional robe in the walled old town, Eddie Redmayne charmed staff at the Yves Saint Laurent Museum with his cheeriness and perfect manners.
Madonna, who packed her bags in the medina to celebrate her 60th birthday. British legendary footballer David Beckham and his wife Victoria celebrated his 40th birthday in Marrakech, where Eva Longoria, former members of the Spice Girls, Tom Cruise, Gordon Ramsay, and David's family members.
Portuguese footballer Cristiano Ronaldo visited Morocco first time at the invitation of acclaimed World Kickboxing Champion Badr Hari. After that continued to visit Morocco to the point of investing in the construction of a hotel chain Pestana in Marrakech.
American model and cook Chrissy Teigen touched down in Morocco with her husband and singer John Legend for what she described as a "top secret project."
Prince Harry and Meghan Markle spent three days in Morocco and marked their last royal overseas trip before they officially become parents.
English actor Idris Elba, also known as the "sexiest man alive" tied the knot with Sabrina Dhowre, an American model and actress of Somali origin, in the city of Marrakech. The duo celebrated their union with three-day festivities in the Moroccan city.
More recently, around an enormous outdoor runway lit with dozens of floating tealights, French label Christian Dior crisscrossed cultures and continents at its first fashion show in Morocco with beaded dresses and patterned prints taking center stage.
Another draw for A-listers is that there is something very Hollywood about the city — a surreal mix of European and Middle Eastern culture has in recent years turned this into North Africa's version of Ibiza — a glam retreat for famous names
But you don't need an A-lister budget to enjoy the city — play your cards right and you will find it to be a bargain.
There has been luxury hotel boom in Marrakech but shop around and you can find behind hidden high walls and imposing gates a riad for rent Marrakech, apartments for rent in Marrakech, villas to rent marrakech or even guesthouse, with a beautifully decorated courtyard and rooms for less. Checkout our website for more details : https://www.marrakechsunset.com/
You will find some popular attractions here as well, the Botanical Gardens of Marrakech. You can come and spend a full day here, relaxing and admiring the beautiful nature of this city.
In contrast, in Marrakech's trendy new town, where French is the most popular language, the art-deco hotels lit by pink neon lights have turned this into a Middle Eastern Miami, with a casino, and a huge number of nightclubs.
If you really want to splash out, the city has one of the best-rated restaurants, with stylishly dressed waiters, candlelit tables and some of the finest European cuisine.
Your stay in Marrakech wouldn't be complete if you don't go for a food-tour inside the city. The Moroccan gastronomy is undeniably exquisite and whether you opt for a local traditional restaurant, or prefer a fine dining experience, you will undoubtedly fall in love with the details of every dish, and the taste of the Moroccan mint tea will linger in your memory even after you have left the city.
Vibrant day and night, the city promises to take you from its traditional warm hammams to its fantasia shows, and back to exceptional outdoor experiences. With a local population that speak multiple languages easily and a public transportation that is accessible to everyone, the beauty of Marrakech won't be just the icing on the cake but actually the cake itself.
Marrakech is an entire world of its own. There are so many wonderful hotels, private palaces and riads which offer the discretion required for the Hollywood clientele." So whether one is celebrating a milestone birthday or wanting to be pampered like a prince, here is where to go to get a taste of the A-list life.