Why is Marrakech so popular?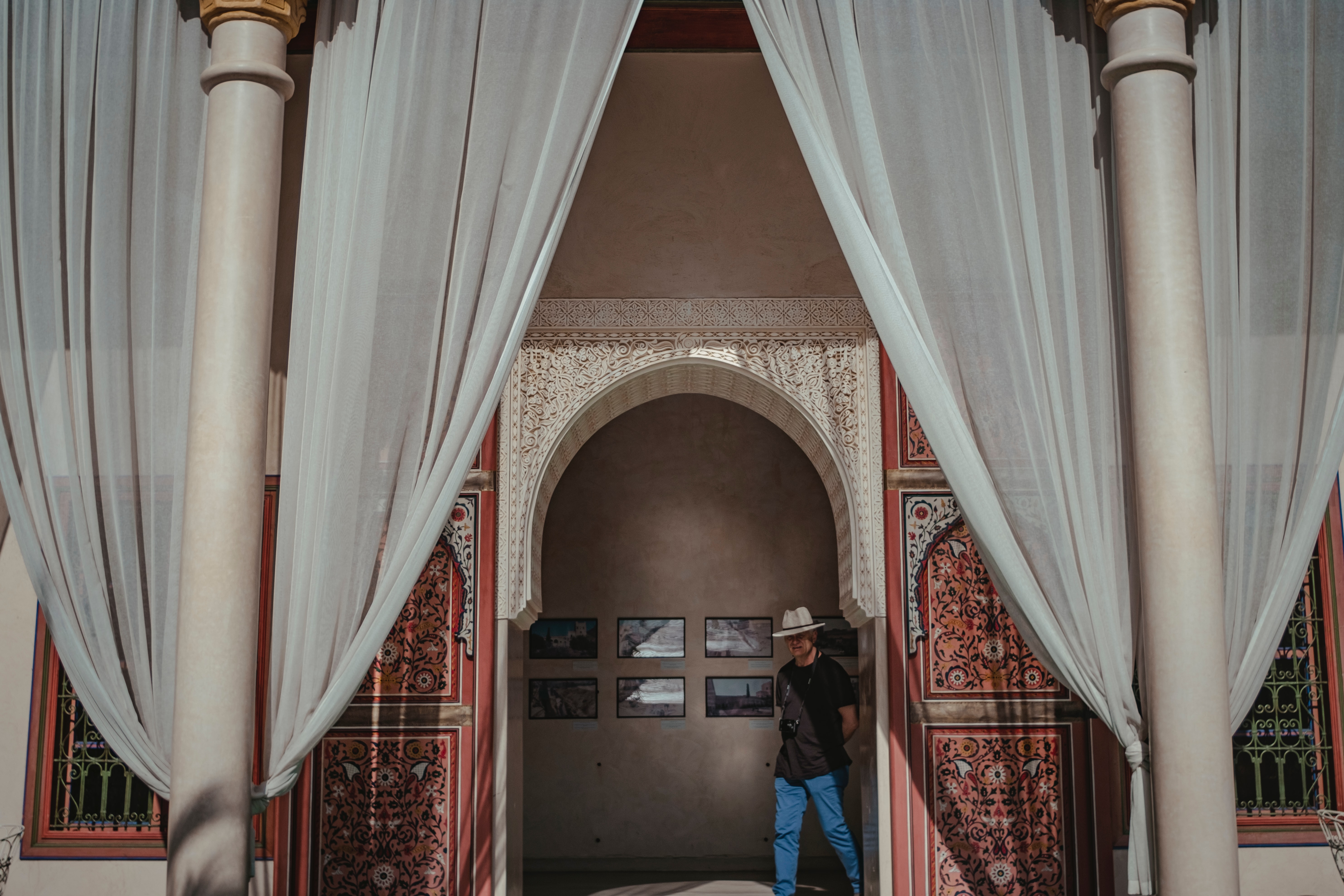 Morocco = A Celebrity Hotspot and while most parts of the world are seriously experiencing a cooler weather, in Morocco summer is never over, as we are lucky to still enjoy some warmth for a little longer. So, it comes as no surprise that many celebrities have chosen Marrakech to enjoy some sun, and have some good time.
Morocco has become the preferred destination in the world for international athletes, singers, actors, and politicians to celebrate special occasions and important events. Numerous well known celebrities visited the kingdom, demonstrating through social media their passion for Morocco's beauty, culture, cuisine, and history. And with good reason: Morocco does not skimp on ensuring the comfort and safety of celebrities, who then become its influential ambassadors of charm.
The year 2019 is a record for the airport of Marrakesh-Menara: during the second half of December, more than 200 private jets landed there, transporting a privileged clientele who came to relax in the Ochre City — Marrakesh.
In August 2018, it was the star Madonna who packed her bags and headed for the medina to celebrate her 60th birthday.
In January 2019, American model and cook Chrissy Teigen touched down in Morocco for what she described as a "top secret project. "A month later, Prince Harry and Meghan Markle spent three days in Morocco and marked their last royal overseas trip before they officially become parents.
The launch of Marrakesh International Film Festival since 2001, an initiative of King Mohammed VI, the presidency of which is entrusted to his brother, Moulay Rachid. In 2018, crowds flocked to the outskirts of the Palais des Congrès to get a close look at director Martin Scorsese and his favourite actor, the legendary Robert De Niro. After walking the red carpet, Hollywood's two giants were full of praise for the city and the country.
"The beauty, the colors, the incense, orange blossom, spices and most importantly the people in Morocco -it's almost too much beauty to absorb -everything we've experienced in #Marrakech has been Incredible! " The message posted on Instagram in April by Jessica Alba was read by the 17 million fans of the American actress, who celebrated her 38th birthday in Morocco.
Meryl Streep — 21 times Oscar-nominated and three times winner. Streep, who was in Marrakesh for the International Film Festival, chose to return to celebrate the transition to the year 2020. She visited the Musée des Confluences-Dar El Bacha with Mehdi Qotbi, president of the Fondation Nationale des Musées, who shared a snapshot of the moment on Instagram.
Recent visitors include top names in the music charts, such as Rihanna, David Bowie and Prince; politicians of all stripes, and many, many Hollywood headliners, such as Brad Pitt, Will Smith, Owen Wilson and Salma Hayek.
Numerous football stars, as the Portugal's Cristiano Ronaldo who has investments here on which we mention the Exclusive, Urban, and Unique, Pestana CR7 Hotel Marrakech that will have 174 keys, two restaurants including one in Rooftop, a business center, a SPA with gym and a swimming pool. The new lifestyle brand is the perfect match between Pestana's hotel expertise and Cristiano Ronaldo's lifestyle, which features thousands of young fans from around the world.
The project is a part of M Avenue located in the heart of Marrakech, right next to the famous landmark Four Seasons Resort Marrakech; feel free to check out properties listing for sale at: https://www.marrakechsunset.com/villas-for-sale-marrakech/
More recently, English actor Idris Elba, also known as the "sexiest man alive" tied the knot with Sabrina Dhowre, an American model and actress of Somali origin, in the city of Marrakech. The duo celebrated their union with three-day festivities in the Moroccan city.
Sir Richard Branson centers his Moroccan getaways on the Atlas Mountains, where he converted an old kasbah into the idyllic boutique hotel Kasbah Tamadot, where VIPs dine privately on the master suite's roof terrace or by the reflecting pool, among other exclusive experiences. "
Also Marrakech was a home for many other famous celebrities who lived in Marrakech city, we know Churchill very well for his career as British Prime Minister but a little less for his talents as a painter in love with Morocco!
The famous French actress Mireille Darc was a fan of Marrakech and Morocco in general. In the early 80s, she saw a mythical love story with actor Alain Delon. Together, they buy the Zahia Palace from Paul Getty.
After a tour of Marrakesh city in 1966, the French couturier Yves Saint Laurent falls head over heels in love! He likes to walk with his companion Pierre Bergé in the Majorelle Garden so much that when they learn that he will be destroyed and replaced by a hotel, they do their utmost to stop the project and buy the garden and the Oasis villa.
At more than 80 years, Jean Lefebvre the famous actor of "Tontons flingueurs" decided to tackle everything to settle in Marrakech!
The great Spanish writer Juan Goytisolo the author of more than fifty books. Nicknamed "the writer of both shores" has always been committed to the defense of the Arab world and brought Marrakech to his heart
The French rapper Maitre Gims does not hide his love for Morocco. He even bought a sumptuous villa in Marrakech for the tidy sum of 5 million euros!
One reason Hollywood stars flock to Marrakech is they are treated like royals and a 20 per cent cash rebate is offered to anyone shooting a movie in the country.
Marrakech is easily accessible from Europe with many flight options and the popularity of the city continues to rise. If you would like to experience the star treatment in Marrakech contact us on info@marrakechsunset.com to arrange a stay at one of our luxury marrakech villas to rent where you will find an oasis of calm and relaxation.